Want to make sure your next direct mail piece gets opened and read?
Dan Kennedy, Bill Glazer and all the best direct mail experts strongly endorse the use of what is known as "grabbers" or "lumpy mail" or "3D Mail".
In my opinion and experience, it is by far the best way to grab your prospect's attention and get your mailing OPENED and READ.
In other words: Sure, 3D Mail increases your cost a little, but it increases your Return On Investment A LOT, paying for itself many times over.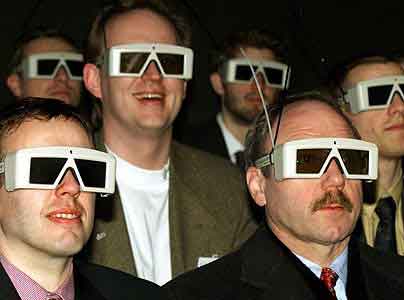 Click Here to get your FREE 52-page report "The Definitive Guide to Using 3D Mail in Your Marketing Campaigns", and your FREE CD: "The Ultimate 3D Mail Swipe File". Both are full of dozens of proven effective examples of "grabbers", complete with headlines and themes you can use in your mailings to start making more money immediately!
Check out this special offer, where you can get a 2-Month FREE TRIAL membership into the "3D Mail Results Insider's Circle":
Free 3D Mail Insider's Circle Membership
Fill out this form and fax it to 253-398-1551, or email it to info@3dmailresults.com, or just call 888-250-1834 and start your Free Trial Membership right now!